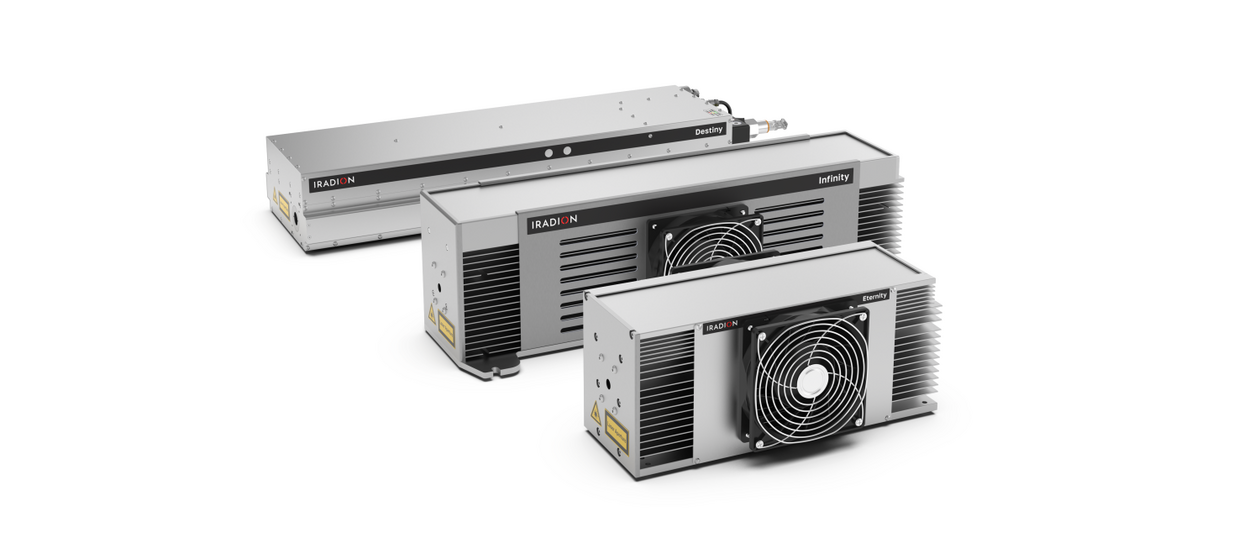 Iradion Laser Holding GmbH
Iradion Laser, Inc. was founded in 2007 after it acquired and patented the intellectual property of a laser galvo coding system using a new 10-watt CERAMICORE laser design for the food and drug industry.
The origin of the CERAMICORE® technology goes back to the fact that a leading American technology corporation received a contract from the U.S. Department of Defense to develop a CO2 laser that would enable a 10-year shelf lifetime and be extremely robust. This was achieved by utilizing an aluminum oxide ceramic chamber to hermetically seal the CO2 laser gas mixture thus guaranteeing performance and longevity.
Intensive R&D programs resulted in a wide product range with laser models from 25 W to 250 W, which is continuously expanded towards higher powers.
Since 2023, Iradion and InnoLas Photonics form the 3rd division of the TroGroup under the "Iradion" brand name​. "InnoLas Photonics GmbH" is a renowned manufacturer of high-quality nanosecond and ultrashort pulse laser sources for high-end industrial applications.
Business purpose: Production and distribution of laser beam sources based on differentiated and state-of-the-art laser technologies
Company foundation: 2007 in USA
Company headquarters: Iradion Laser Holding GmbH, Linzer Straße 156, 4600 Wels, Austria
Production facilities and subsidiaries:

Iradion Laser GmbH - Munich, Germany: Production of nano- and femtosecond laser sources
Iradion Laser, Inc. - Uxbridge, USA: Production of CO2 laser sources
Iradion Laser Co. Ltd. - Shenzhen, China: Sales and service location

Managing Directors: Andreas Penz, Peter Köstler
Demonstration rooms worldwide for laser product demonstrations
Distributor network with 24 partner companies worldwide
Product portfolio: CERAMICORE® CO2 laser, NANOCORETM nanosecond laser, FEMTOCORETM femtosecond laser.
Certification: ISO9001 2015
World leader in core laser sources:
Tailored to the needs of the customer's process, Iradion offers the lowest total cost of ownership
High manufacturing standard ensures excellent, consistent production quality in the laser process
Can be easily integrated into laser systems and ensures a long service life
Reliable laser beam sources for industrial applications:
First-class laser beam sources with Core Laser technology
Broad product portfolio of different laser technologies and power classes with easy integrability
Very fast response times worldwide in case of service